Daytime Activities
Treasure Hunt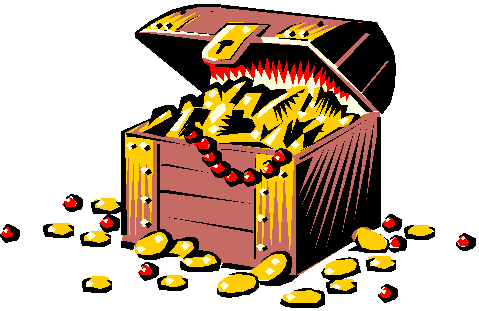 Grab up the pirates map and head to the treasure. The participants must discover the hidden clues that led to riches untold. Each team solves riddles and decode clues which

will direct them to the next clue. This process repeats as the teams walk around the resort finding clues. The last clue brings the teams together to compile their clues which when combined reveals the secret message which leads them to their final destination. This brings the various teams together to reach a common goal ... the buried pirate's treasure.
Scavenger Hunts
This activity is for those with a curious mind and knack for gathering things. Each team is given a list and a property map. The object of the hunt is to answer all the questions on the list correctly and find all the necessary items in the shortest amount of time. When the list is completed, teams return to the starting point. Available on resort grounds and at various city locations.
Polaroid Scavenger Hunt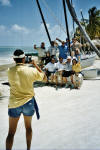 Various teams go around the property with Polaroid cameras, and a list of questions, which includes a list of items which they must photograph. Teams will be given a specified time in which to complete the hunt. To prove that each team has completed the list, they must take team pictures performing certain tasks. The team with the most correct answered questions and creatively photographed items in the shortest amount of time wins.

Historical Hunt on Indian Key

Your guests can experience fun and interactive learning on Indian Key, one of the most historic islands of the Florida Keys. At one time this now deserted island was the Dade County seat. Explore the ruins, identify plants, collect objects, measure structures, use a compass to find your way, and take pictures of your teammates around the island.
Eco- Challenge
Active fitness oriented activities are utilized to create the Eco-Challenge Event. Variations can be made to accommodate competition with scoring for events, or a non-competitive focus. Events can be designed for participants to participate as individuals or as team members.